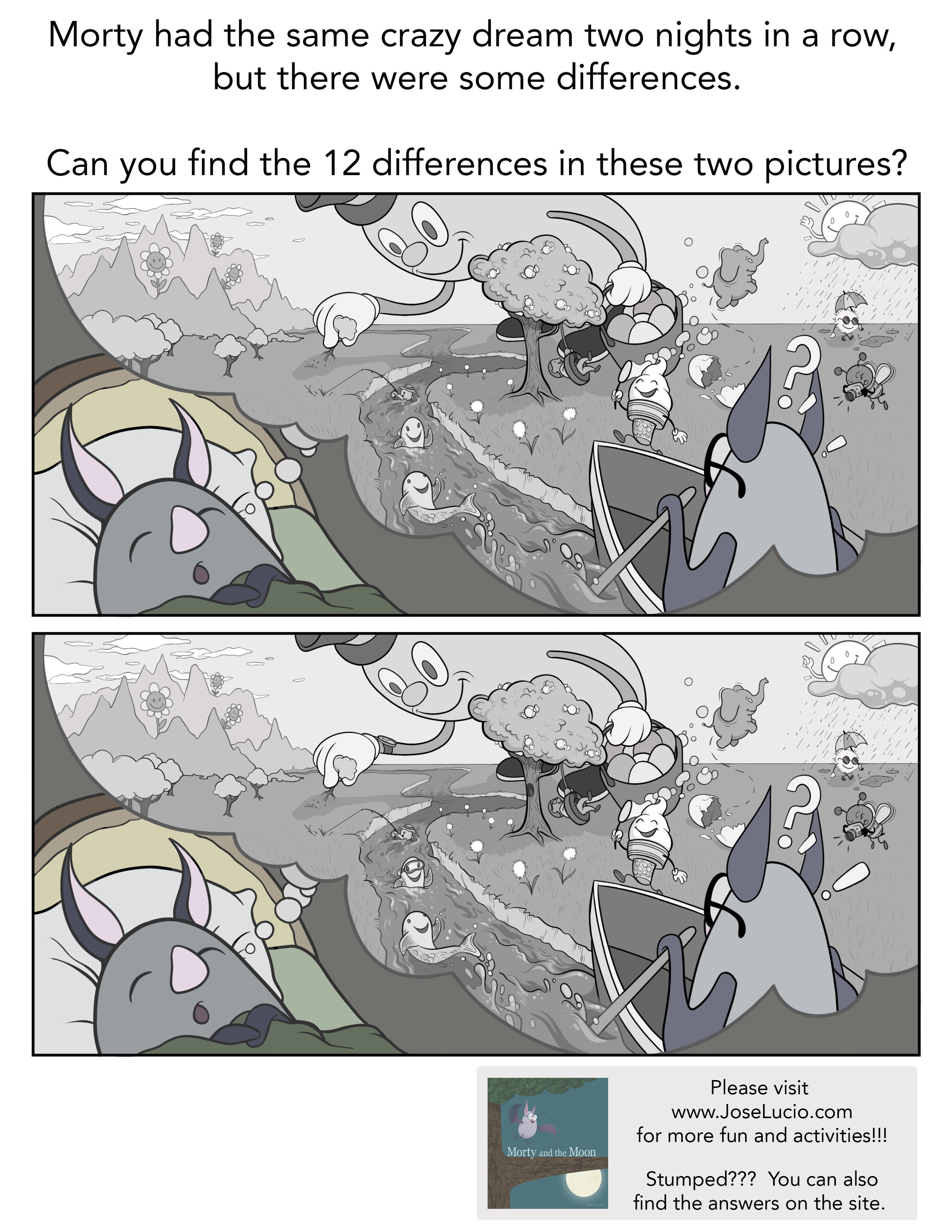 Morty's Crazy Dreams: Spot the Differences
Morty had the same crazy dream two nights in a row, but there were some differences.
Can you find the 12 differences in these pictures?
Help the worm find his worm friends! But watch out for the cat and the bird!
Bonus Game: Find all the hidden items!
Bonus Activity: Get out your crayons, markers and colored pencils to color the page!